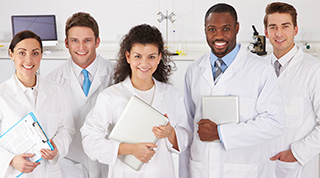 Agena Bioscience offers a variety of services to assist you in the development and optimization of custom assay panels.
Assays by Agena
Assays by Agena scientists expedite your research with custom assay design. With just your desired set of SNPs or reference sequence list, we can design, verify, and optimize assays for use with the MassARRAY System.
More
Sample Analysis
Assays by Agena opens access to our assay panels for targeted oncology, pharmacogenetics, or sample identification. Samples can easily be shipped to one of our regional laboratories around the world for data analysis.
Contact Us
Certified Service Providers
Explore our network of exceptional Certified Service Providers certified and recommended by Agena Bioscience for projects requiring the use of our MassARRAY System, applications, and panels.
More